How To: Celebrate Lunar New Year with Zooey Miyoshi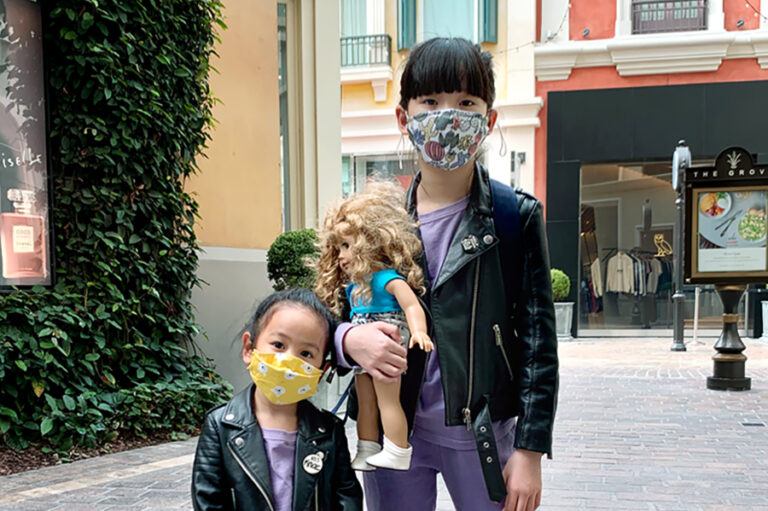 Recommendations on where to shop, dine and enjoy the holiday.
We're taking a look at this festive season through the lens of Zooey Miyoshi (@zooeyinthecity), 8-year-old actress, model and fashion extraordinaire with influences spanning Tokyo to Los Angeles. Being half-Japanese and half-Vietnamese, Zooey shares the traditions she enjoys most, as well as how her family likes to ring in the Lunar New Year.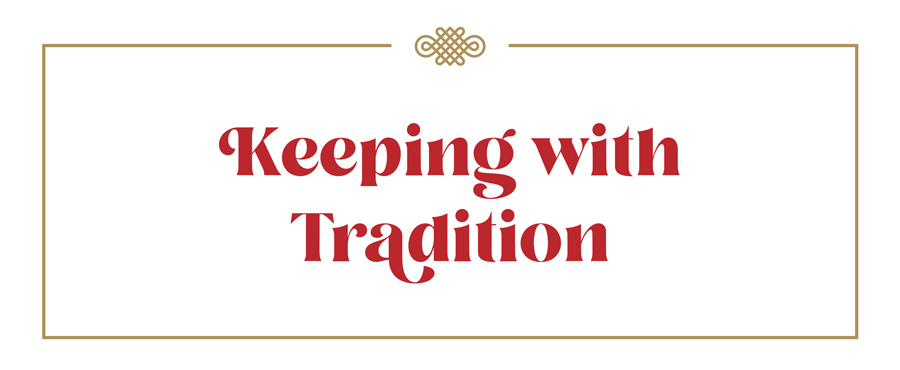 One of my favorite Lunar New Year traditions is receiving red envelopes with money! I also like to spend time with relatives that I don't normally see. I get to wear áo dài — a Vietnamese dress — to my relatives' houses to greet them and receive the envelopes.
My aunties and uncles also let me play Bầu cua tôm cá, a Vietnamese gambling game using three dice. Each side of the die shows a fish, prawn, crab, rooster, gourd or stag. It's easy, fun and exciting!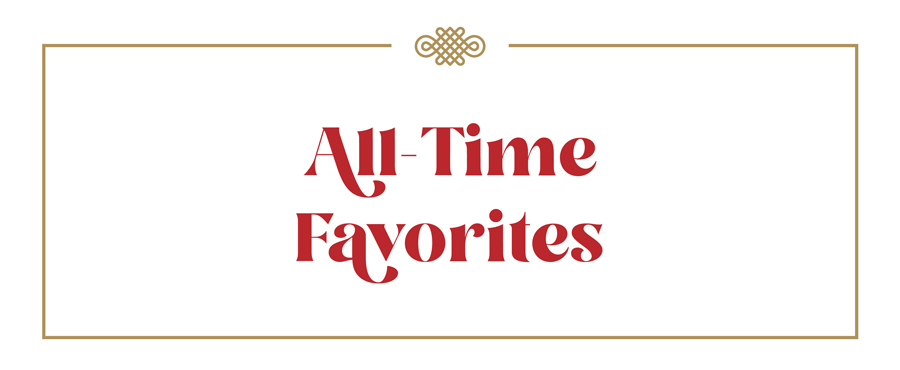 Red envelopes!

I like when my grandma makes pan-fried Bánh chưng, a traditional Vietnamese rice cake.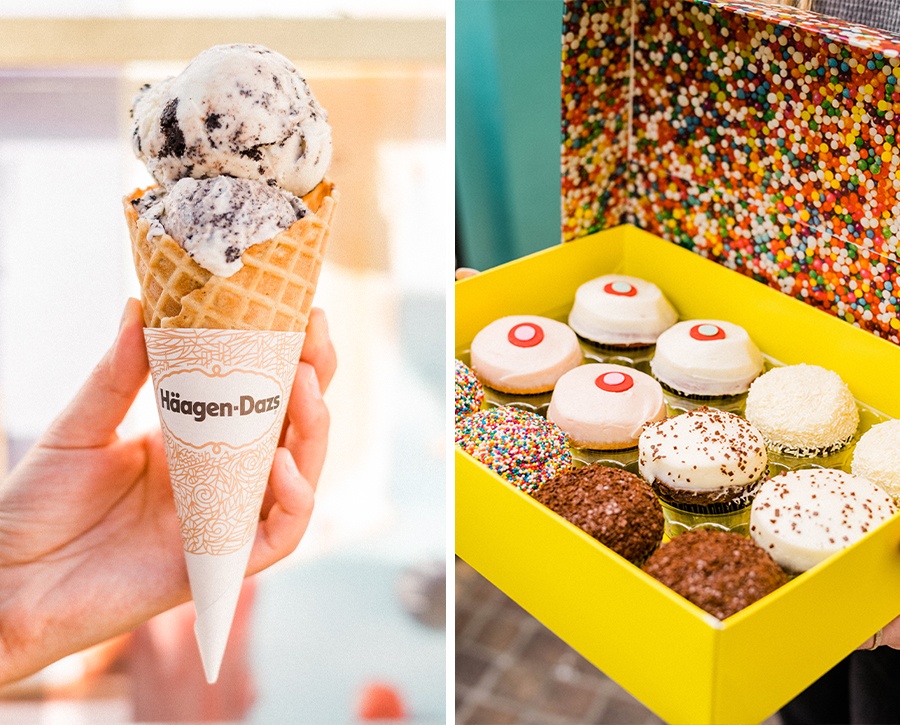 Blue Ribbon Sushi Bar & Grill has different desserts every time we go. Our other favorites include: cheesecake from The Cheesecake Factory, cupcakes from Sprinkles, and the Cookies and Cream flavor from Häagen-Dazs.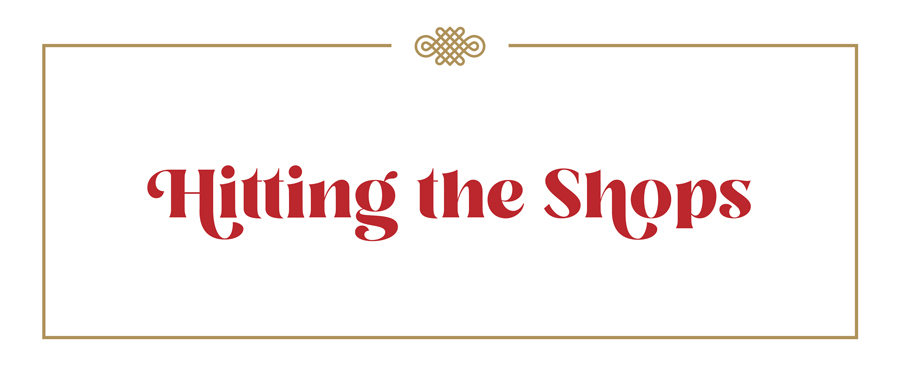 We receive a lot of red envelopes, so we can shop afterward.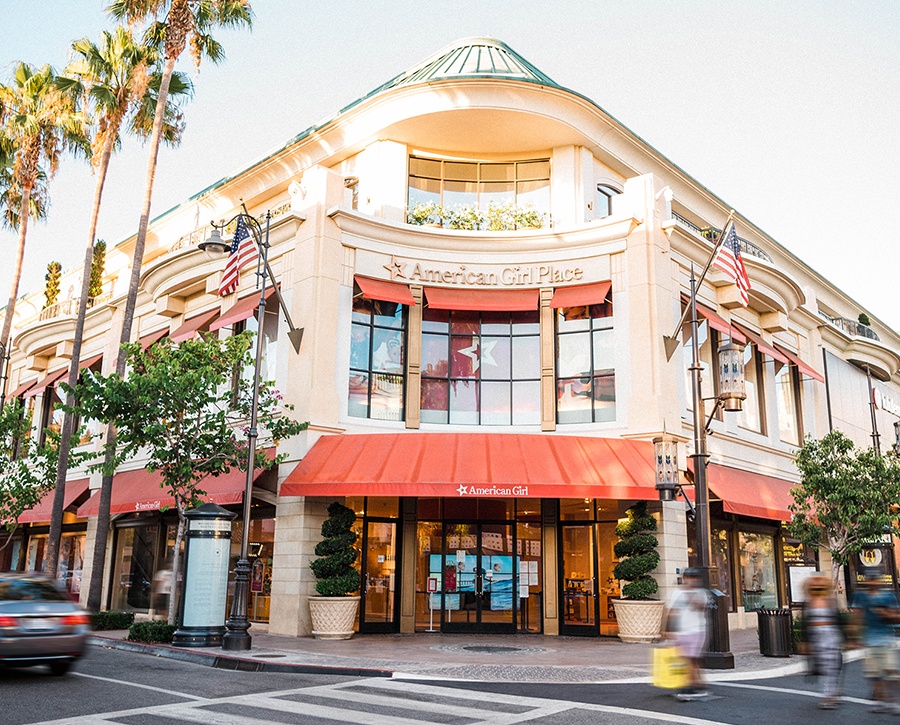 We love American Girl Place! We visit it every time we go to The Grove. I often buy new outfits and accessories for my American Girl dolls with the money I receive from Lunar New Year.
We've always liked stopping by The Grove after auditions and photoshoots a few times each week, even if only to take a break from the traffic. We love grabbing dinner at The Cheesecake Factory with our friends and just hanging out.
Every time we receive an invitation for an event at The Grove, we know it's going to be awesome!

American Girl Place and Coco at Valet!


We love the atmosphere, and we love that the moment we drive up to Valet, we are greeted by Coco. The kids like running into the Family Room to play for a while. The Grove is the perfect place to meet up with friends — especially ones who are visiting L.A. from out of town — and the outdoor shopping experience is nice.