Sprinkles Cupcakes
Delivery and carry-out orders available!
Select from Sprinkles Cupcakes' delicious offerings, featuring the full menu available through the SprinklesNow app or Sprinkles.com, and a limited menu through delivery sites, while supplies last. Pre-orders can be placed by phone and are available for in-person pickup, or delivery via DoorDash, Postmates, Uber Eats, Grubhub, Caviar, SprinklesNow and Sprinkles.com.
Sprinkles Cupcakes are handcrafted from the finest ingredients, including sweet-cream butter, bittersweet Belgian chocolate, pure Madagascar Bourbon vanilla, fresh bananas and carrots, real strawberries and natural citrus zests. Topped with Sprinkles trademark modern dots, rich chocolate sprinkles from France or seasonal sugar decorations, Sprinkles gourmet cupcakes are a deliciously sophisticated update on an American classic.
Hours
Pre-Order Only.
Monday- Sunday: 10am – 6pm

Menu
Directory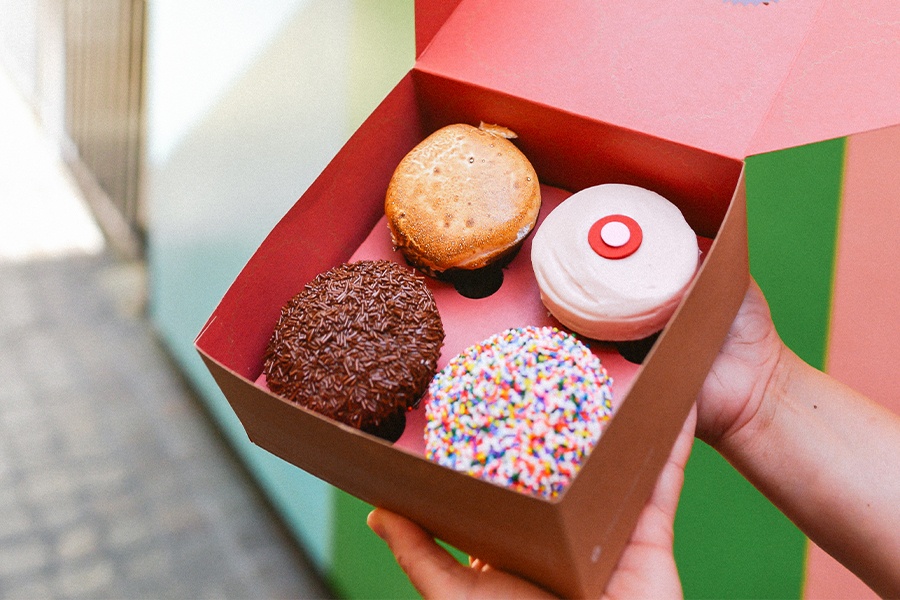 You May Also Like
Browse showtimes and purchase tickets for films now playing at Pacific Theatres at The Grove.
With its fashion-forward collection of stores and ever-changing pop-up shops, The Grove delivers a dynamic shopping experience unlike any other in Los Angeles.