Nordstrom eBar
Nordstrom eBar is a delightful destination for coffee lovers seeking a quick pick-me-up or a relaxing break. Frequented for its wonderful service and consistently fresh fare, Nordstrom eBar is the perfect way to fuel up for your shopping. Located within Nordstrom, this coffee bar offers a variety of espresso-based beverages, refreshing iced drinks, sandwiches and delicious pastries to complement your shopping experience. With its convenient location and a range of beverage options, Nordstrom eBar provides a cozy spot to recharge and enjoy a moment of indulgence during your visit to The Grove.
Directory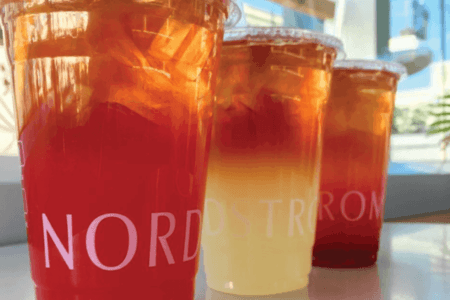 You May Also Like
A premier membership to the world of Caruso. Enhanced events, early access and exclusive rewards await you.
With its fashion-forward collection of stores and ever-changing pop-up shops, The Grove delivers a dynamic shopping experience unlike any other in Los Angeles.