See's Candies
See's Candies at The Grove is a beloved candy shop offering a delectable array of handmade chocolates and confections. With its signature black-and-white decor and a wide variety of sweet treats, See's Candies is a go-to destination for those with a sweet tooth. See's Candies provides a delightful spot to indulge in over 100 different high-quality candies and other mouthwatering delights while enjoying a day of shopping and exploration.
Directory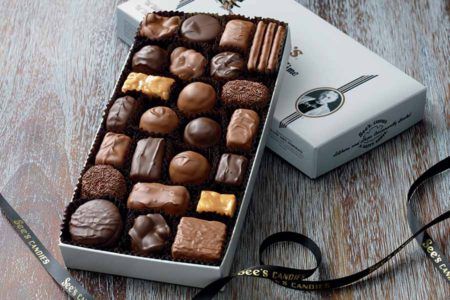 You May Also Like
A premier membership to the world of Caruso. Enhanced events, early access and exclusive rewards await you.
With its fashion-forward collection of stores and ever-changing pop-up shops, The Grove delivers a dynamic shopping experience unlike any other in Los Angeles.