Pressed Juicery's Juice Box
Now open.
Pressed Juicery, a leading cold-pressed juice chain, serves healthy, affordable juices priced starting at $6.50. The Grove's Pressed Juicery "Juice Box" offers the brand's juices, signature beverages and specialty waters, as well as Freeze, Pressed Juicery's vegan, dairy-free, gluten-free soft-serve frozen treat.
Menu
Directory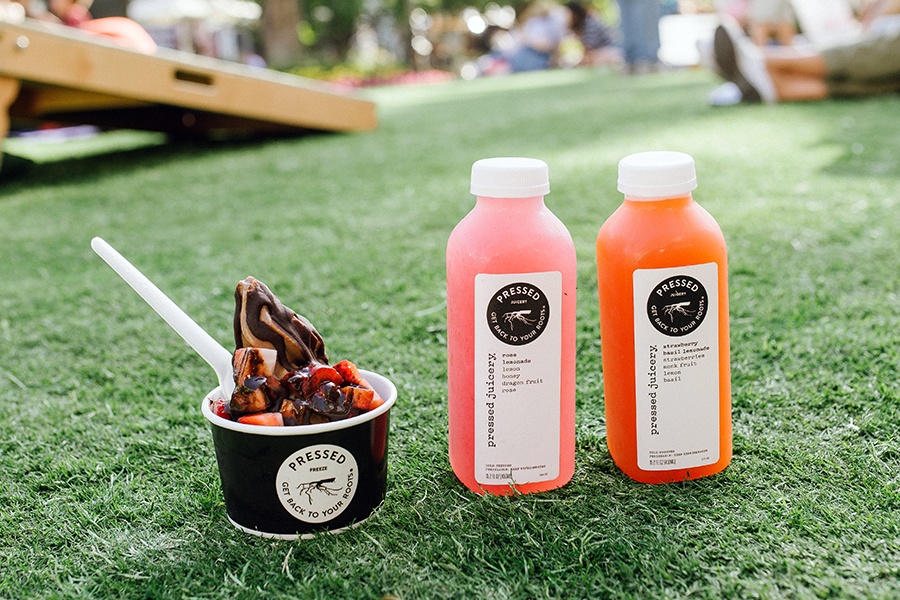 You May Also Like
Enjoy fresh air and celebrate warm sunny days with an outdoor stroll among friends and family around The Fountain.
With its fashion-forward collection of stores and ever-changing pop-up shops, The Grove delivers a dynamic shopping experience unlike any other in Los Angeles.