Pressed Juicery's Juice Box
Pressed Juicery, a leading cold-pressed juice chain, serves healthy, affordable juices priced starting at $6.50. The Grove's Pressed Juicery "Juice Box" offers the brand's juices, signature beverages and specialty waters, as well as Freeze, Pressed Juicery's vegan, dairy-free, gluten-free soft-serve frozen treat.
Hours
Monday – Saturday: 9:30 am – 10 pm
Sunday: 9:30 am – 8:30 pm
Directory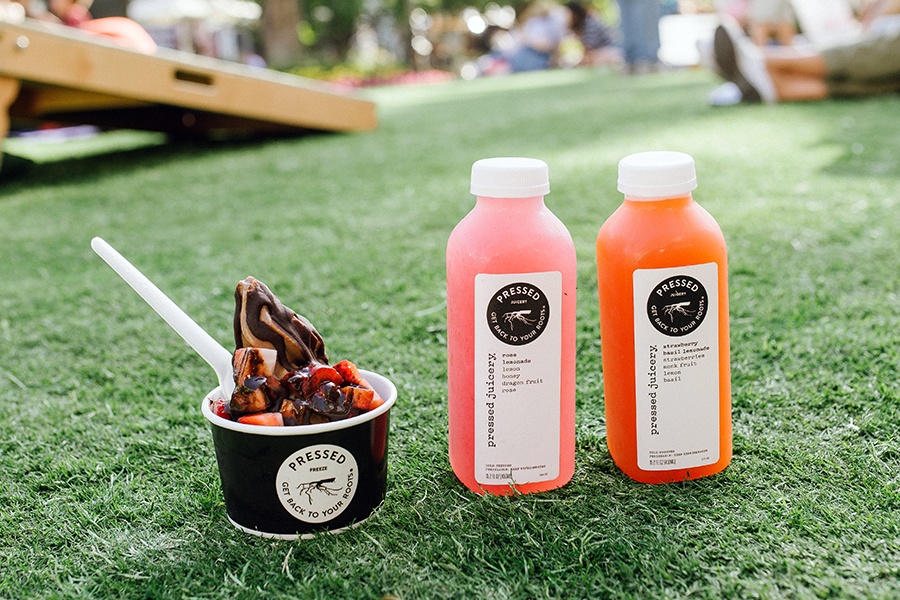 You May Also Like
Browse showtimes and purchase tickets for films now playing at Pacific Theatres at The Grove.
With its fashion-forward collection of stores and ever-changing pop-up shops, The Grove delivers a dynamic shopping experience unlike any other in Los Angeles.