Pressed Juicery's Juice Box
Delivery and carry-out orders available!
Select delicious offerings from Pressed Juicery's Juice Box featuring the full menu while supplies last. Orders can be placed through pressedjuicery.com and are available for in-person pickup and delivery. Delivery is also available via DoorDash and Postmates. Please visit pressedjuicery.com to stay up to date on special offerings.
Hours
Menu
Directory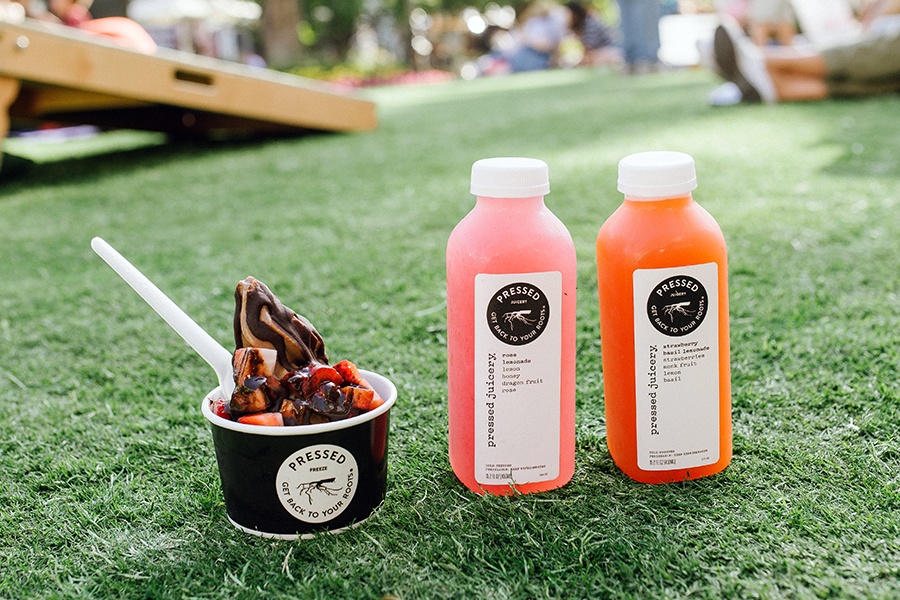 You May Also Like
Browse showtimes and purchase tickets for films now playing at Pacific Theatres at The Grove.
With its fashion-forward collection of stores and ever-changing pop-up shops, The Grove delivers a dynamic shopping experience unlike any other in Los Angeles.