The Fountain Bar
Directly adjacent to the fountain and tucked under one of the most stunning trees at The Grove, The Fountain Bar provides a relaxing yet refined getaway. This outdoor bar serves creative cocktails and appealing wines, where guests enjoy classic Californian / American staples for a light and fresh bite to eat. Visit The Fountain Bar at The Grove for a one of a kind experience of great company and great food.
Menu
Directory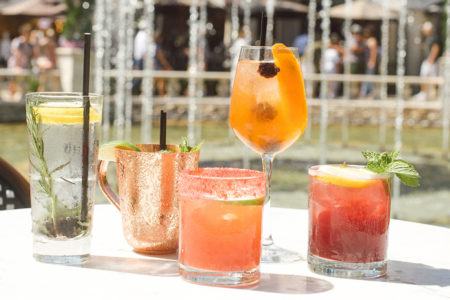 You May Also Like
A premier membership to the world of Caruso. Enhanced events, early access and exclusive rewards await you.
With its fashion-forward collection of stores and ever-changing pop-up shops, The Grove delivers a dynamic shopping experience unlike any other in Los Angeles.