A Taste of What's New: Shinola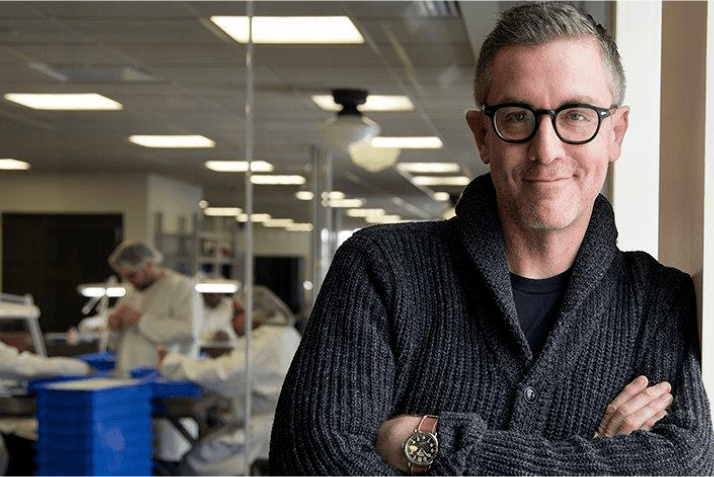 Shinola, the Detroit-based company leading the conversation around quality goods, elevates typical design and production by implementing meticulous, American-made manufacturing into everything it does.
So, it is no surprise that Daniel Caudill, Shinola's creative director, knows plenty about well-crafted and timeless pieces perfect for kicking off the new year.
The brand's outpost at The Grove is the ideal showcase for all of the amazing items Shinola has to offer. Plus, the brand is now displaying its latest and greatest in The Grove's A Taste of What's New, which is now open near the fountain.
In it is Shinola's recently released women's jewelry line, a collection of gold pieces that perfectly straddle the intersection of timeless and contemporary, including the brand's popular Gomelsky watch, which is a mixed-metal women's style with a mother-of-pearl face.
"Strapping on a watch is the easiest way to pull together an outfit," says Caudill. "Adding a dressier watch to your outfit, such as our Canfield with a white dial and black American alligator strap, immediately sharpens your look. You also can offset your suit or sports jacket with
a more casual watch, such as our classic Runwell watch, adding an unexpected dash of cool."
In addition to the brand's newest offerings, Caudill cites The Runwell Turntable, The Shinola Power Supply Cords and Shinola Guardian Watch as notable pieces that are as practical as they are stylish for elevating the everyday.
Be sure to check out The Grove's just-opened A Taste of What's New for a chance to shop an array of covetable items from Shinola, Illesteva, and Elizabeth and James that are destined to become instant classics. For the full collection of men's and women's items, visit Shinola's store at The Grove.
Gomeslky, The Shirley Fromer Watch, Shinola, $950; Wide Buckle Bracelet, Shinola, $1,200 – $8,000.