A Taste of What's New: Illesteva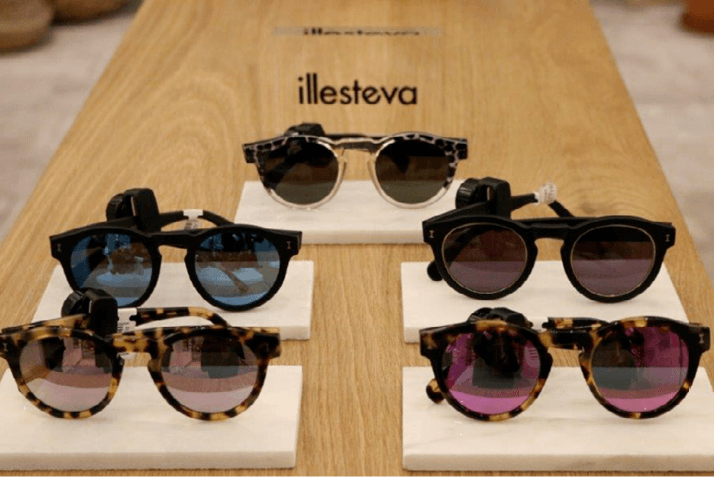 Southern California residents are no strangers to sunglasses. After all, we tend to have multiple pairs to swap out daily depending on our mood, outfit and, of course, the ever-so-slightly fluctuating weather.
In the past several years, one brand in particular has skyrocketed to become the leader in the cult-cool eyewear space because of its made-in-Italy quality and fashion-forward design. That brand is New York-based Illesteva, which very appropriately is pronounced illest eva.
Known for its endless celebrity fans and perennially popular frames, the eyewear line is currently sold alongside Shinola and Elizabeth and James at A Taste of What's New, the limited-time designer showcase now open at The Grove.
Just in time for spring, Illesteva offers a wide selection of mostly unisex styles, ranging from the super-cool Leonard Mask (a mirrored, almost 3D-looking pair) to classic Leonards and metal-framed Jeffersons that are perfect for wearing to upcoming music festivals.*
Also available is the line's chic selection of timeless leather bags and accessories, including wallets, cardholders, pouches and backpacks.
With a rapidly increasing line and pretty much every spring accessory essential you will need, it also is worth stopping by The Grove's recently opened Illesteva store, located in the Grand Lobby, to see the full array of amazing glasses and other accessories, including the most genius umbrellas you ever will encounter.
*Fun fact: It's only $35 to change out lenses on these super-cool sunglasses.