A Taste of What's New: Elizabeth and James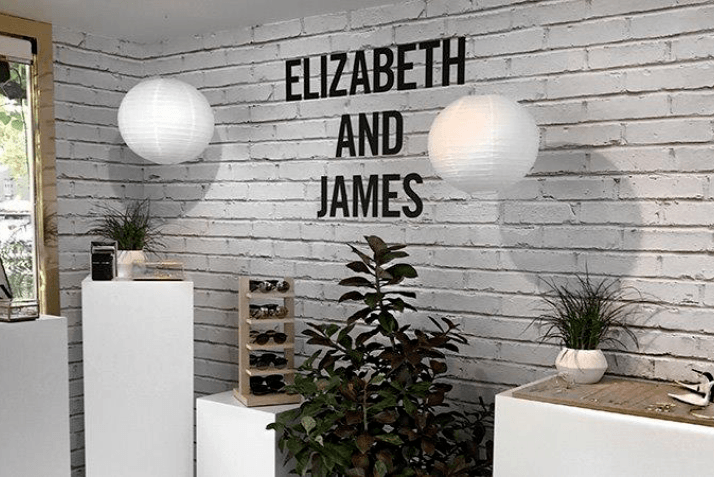 Mary Kate and Ashley Olsen have created a veritable fashion empire and the cornerstone of their contemporary fashion business is the undoubtedly cool Elizabeth and James.
Known for capturing the bohemian edge and vintage vibe the sisters are famous for, Elizabeth and James truly offers something for every aspect of a girl's wardrobe.
From jewelry and perfume, to handbags and oversized sunglasses, the line rounds out those essential pieces that are endlessly fun to put on each morning.
Case in point: They mix vintage robes and kimonos, perfectly worn-in vintage Levi's,
beautifully tailored blazers, and the most seductive floral-musky perfume, all under one roof at The Grove.
To get a taste of just how amazing the brand is, step into A Taste of What's New  located near the fountain to peruse pieces from the current collection. There you will find kimonos, jeans and sunglasses, plus a wide range of delicate gold jewelry you'll never want to take off.
The full range of the brand's scents also are showcased, including Nirvana Black (violet, sensual sandalwood and rich vanilla), Nirvana White (delicate peony, chic muguet and tender musk), and
the newest perfumes, Nirvana Bourbon (vanilla bourbon, oakwood and a hint of tuberose) and Nirvana Rose (dark rose with notes of rose de mai, geranium and vetiver).
The sensual qualities found in all of the scents reflect the feeling found in the line as a whole: earthy, confident and wonderfully effortless.
Be sure to check out The Grove's just-opened A Taste of What's New, now through January 24, for a chance to shop an array of covetable items from Elizabeth and James, Shinola and Illesteva that are destined to become instant classics.