This Month: A Spectacular Lunar New Year Celebration at The Grove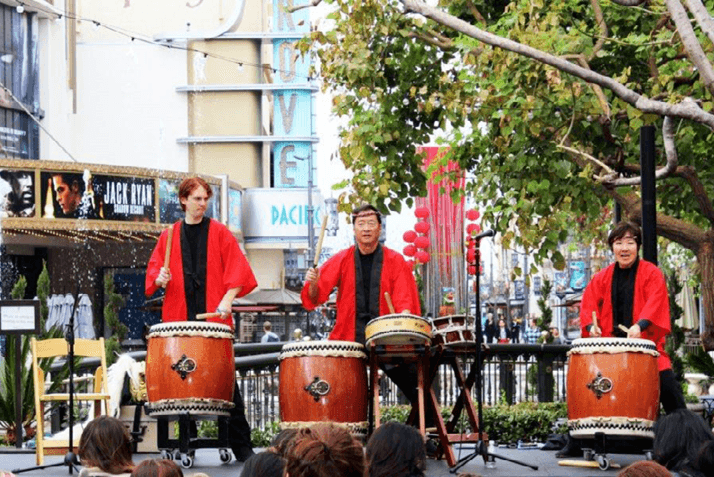 The festive nature of the holidays continues at The Grove with Lunar New Year and all of the vibrant and meaningful celebrations surrounding this special time of year.
Customs tend to vary, but the Lunar New Year is generally a time for families to come together, share meals, and cleanse and decorate the home in order to make room for good luck in the coming year.
January 28 officially kicks off the year of the rooster, which signifies a dawn and awakening. If you are a "rooster" (meaning born this year or in a year of the rooster), it is said you are hardworking, resourceful, courageous and confident.
The storied meaning, tradition and symbolism behind Lunar New Year are all apparent in the dazzling décor and fun-filled activities taking place on Sunday, January 29 at The Grove and Original Farmers Market.
From 2 to 5 pm, guests will be immersed in the colorful and festive ambiance, complete with giant lanterns, moso bamboo poles and intricate Foo Dog statues. At the celebration, a first of its kind for The Grove, you will see the holiday honored with extravagant lion and dragon dances, family-friendly crafts and activities, and so much more. Then, hop over to Original Farmers Market to experience more dancing, cultural performances and food-related activities.
Lucky red envelopes will be passed out by Concierge Services and on the trolley on behalf of the God of Prosperity, containing cash and special offers from your favorite retailers, including Illesteva, Nike The Grove and TOPSHOP TOPMAN.