Love Is in the Air at The Grove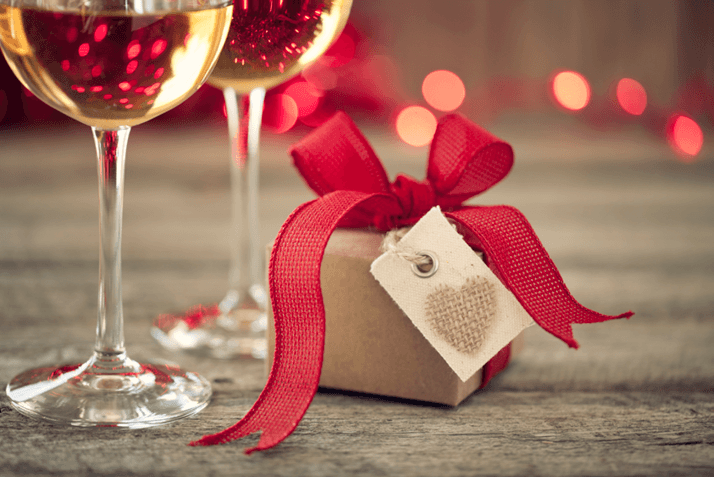 Whether you're dining with your valentine or shopping with your galentines, we have something for everyone to fall in love with this February 14. Swing by to experience all the feels and amazing deals, now happening at The Grove.
Hungry for Love: The Best Spots to Indulge Your Taste Buds
Valentine's Day Three-Course Dinner at Ladurée
Make Ladurée your Valentine's Day destination with a special three-course menu, featuring fois gras, filet mignon, Champagne and heart-shaped macarons filled with Josephine tea-infused chocolate ganache, and more palate pleasers ($165 per couple).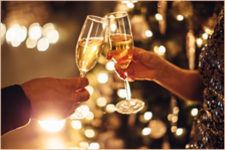 A Taste of Love: 189 by Dominique Ansel
189 by Dominique Ansel is taking a trip to the movies with a feast celebrating memorable cinematic love stories. Featuring a 4-course menu, each dish is inspired by a movie moment—from a beef brisket pastrami sandwich amuse (When Harry Met Sally) and sea bream ceviche on ice (Titantic), to truffle spaghetti & meatballs (Lady and The Tramp) and more! Includes dessert and optional specialty cocktail and wine pairings. Price: $80 per person (not inclusive of tax, gratuity, or Resy fees).
Reservations are available now via the RESY app.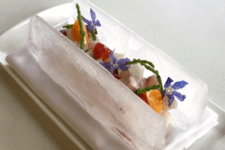 Fifty Shades of Freed Inspired Cocktails at Pacific Theatres Bar
Before seeing the finale of the Fifty Shades of Grey trilogy, sip on Fifty Shades of Freed-inspired cocktails at the Pacific Theatres Bar. Now serving: "Ex Marks the Spot," a honeysuckle-meets spicy margarita; and "Sweet Embrace," reminiscent of the popular Valentine's Day Cherry JuJu Hearts.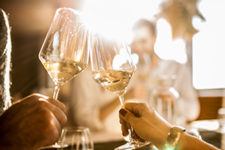 That's Amore at Maggiano's
Treat your loved ones to a very special Maggiano's meal, perfectly portioned to share with those you adore most. Special Valentine's Day menus are available now through February 18, and are available for dining-in or taking-out.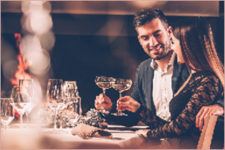 XOXOFFERS: One-of-a-Kind Offers and Items to Get Your Heart Racing
Lovely Tags from Tiffany & Co.
Nothing says I love you like a little blue box. And what's inside is even more special. Shop a beautiful selection of jewelry your Valentine will adore, including diamond-accented "With Love" and "Yours Truly" tags ($975), as well as exclusive L.A.-themed charms found only here. Now available at the Tiffany & Co. pop-up shop near The Park.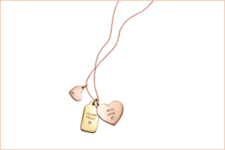 Shiny Love Gift Boxes at Ladurée
Visit Ladurée to pick up a Shiny Love Gift Box ($24), a glittery gift set of six assorted macarons that's sure to delight those closest to your heart.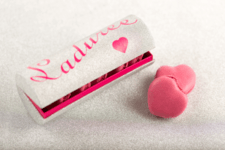 Fresh Flowers from Flower Firm Los Angeles
This February 14, gift your loved ones a bouquet of organic and natural florals from Flower Firm Los Angeles, the premier florist who uses only premium and fresh greens and blooms for its custom arrangements. Located in The Park, the flower pop-up offers two sizes of hand-tied bouquets: small ($25) or large ($45). Available styles include caramels and whites, whites and greens, jewel tones, and pastels.
And here's the best part: Valet pickup can be arranged for Valentine's Day, and delivery is also an option. Minimum for delivery is $100. Delivery is $25 West of 90210; $35 east and to the valley. Prices for delivery: Small: $100, Medium: $150, Large: $200.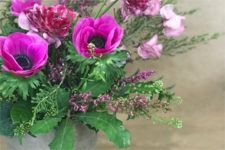 I ❤ U Mini Sampler from Sprinkles Cupcakes
Sprinkles knows the way to your heart this Valentine's Day is through your stomach—hence its special "I ❤ U" mini sampler, filled with delicious red velvet, raspberry chocolate chip, and vanilla cupcakes, all for just $6. Available in-bakery only, throughout February.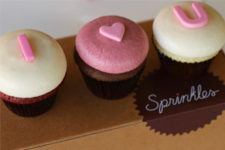 High-Quality Gifts from Shinola
Shop Shinola for the highest-quality jewelry, watches, handbags, wallets and more. Whether it's the Guardian watch ($725) or metal stash box ($65) for him, or the mother-of-pearl Canfield Day/Night timepiece ($700) or Lug drop earrings for her ($790), every gift is sure to make your Valentine's heart skip a beat.
Timeless Porcelain at Lucy Zahran & Co.
Surprise your valentine with a timeless keepsake as everlasting as your love. In addition to beautiful crystal from Baccarat and Lalique, Lucy Zahran & Co. is now offering a Valentine's Day selection of hand-painted Herend figurines enhanced by dazzling accents of 24K gold.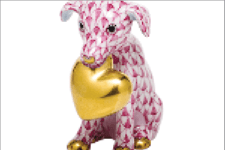 Heavenly Scents from Elizabeth and James
New in time for Valentine's Day—meet the Rose and Bourbon Gift Sets, featuring the intoxicating scents you love in three forms (dry shampoo, eau de parfum and mini dabber). Plus, receive a complimentary Nirvana Rose Rollerball Eau de Parfum ($28 value) with all orders of the Nirvana Rose or Nirvana Bourbon Gift Sets. Limited quantities; offer valid through Valentine's Day.