Holidays at
The Grove with Marta Pozzan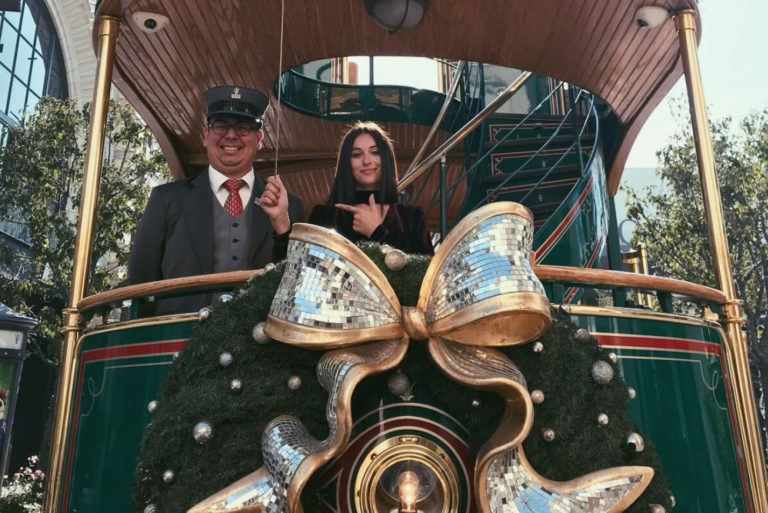 My best friend Filippo was here in LA visiting from Italy about a couple of weeks ago. I knew that taking him to The Grove would be the coolest thing to do during the holidays especially because he's never been there before. We had a blast and the time we spent there reminded me of when we were children. The festive feeling was so palpable; from the X-mas tree, to Santa's house, and to all the decorations. The atmosphere was completely in holiday spirit mode!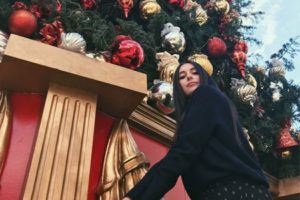 We then went shopping at some of my favorite stores like Elizabeth and James, Vince, Barneys New York and Paige. I found an amazing dress at the Elizabeth and James and a great skirt/sweater combo at Vince. Shopping during the holidays reminds me of home and makes me think of the times I would buy X-mas presents with my mom back in Italy. I love spending X-mas in LA as the years go by. I have become more accustomed to the American traditions and to be in the sunny California weather on New Year's Eve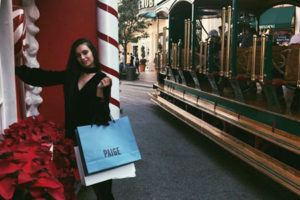 When my friend and I met Santa we took pictures with him and he asked me "What do want for X-mas?" I had already prepared myself so I told Santa, "A boyfriend!" He said: "Well for that you might want to hang out here at The Grove a little more and when you meet someone that seems like a good match, you should walk up to them and tell them Santa said to say hi!" This experience truly made my day and made me more excited for Christmas to arrive.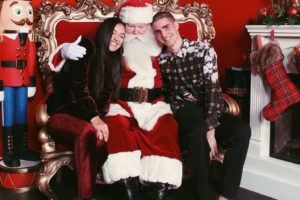 -Marta
For all things Marta, follow @martapozzan