HOLIDAYS AT THE GROVE WITH Courtney Halverson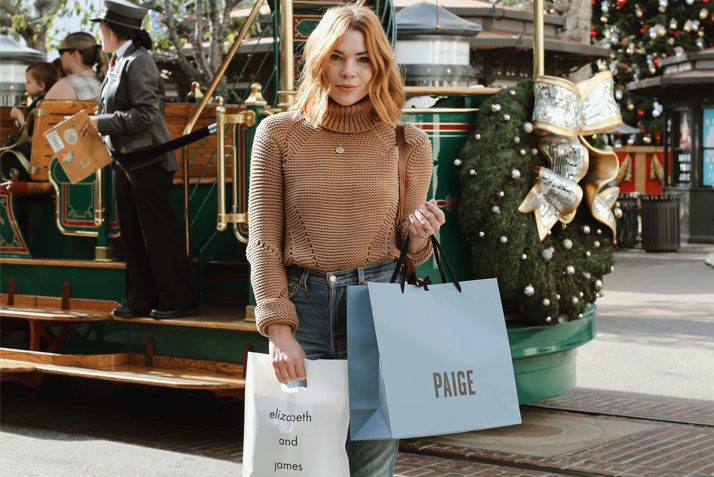 As a blogger, I tend to spend most of my adult life online. Answering emails, working on blog posts – basically I spend most of my day buried in both my phone and laptop. So when I have a reason to get out of the house and join the real world, it's a welcome break. And what better excuse to get out there this busy holiday season than to do a little shopping? Whether it's for gifts for someone else or maybe a special something for me, The Grove is my go-to shopping destination. I can really linger and spend a good amount of time wandering my favorite stores, grabbing lunch, checking off my holiday shopping list, and taking in the wintery decor.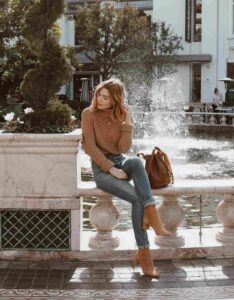 My favorite shops to visit at The Grove happen to also be some of the best spots to visit for Holiday gift shopping. I popped into Le Labo to grab some beard oil for my husband, Paige to get jeans for my sister, and made my way into Elizabeth and James to do a little browsing. Despite telling myself that no, I do not need anything, their current collection proved too good to pass up. Elizabeth and James is one of my favorite shops to visit as a destination, and I can easily spend an hour combing the racks and trying on new pieces. In the end, I left with the cutest knit skirt that I cannot wait to style for an upcoming shoot.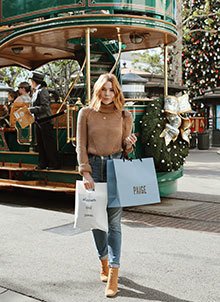 After visiting those shops, I popped into Ladurée for tea and a bite to eat. Ladurée is a must-stop for me every time I visit The Grove, mostly because it feels like a bit of a getaway in the middle of some serious shopping. It's a chance to reset, relax, and more importantly refuel and recheck my holiday gift list.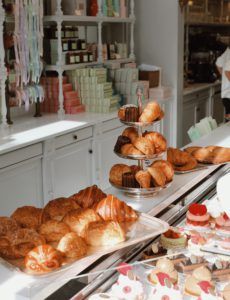 After a leisurely tea time, I continued on my shopping adventure and spent a long time inside of Anthropologie looking for gifts for both my mother and my mother-in-law. In the end, I got them both something special AND left with a few new ornaments for my Christmas Tree – which I call a win-win-win. I passed by the cute Santa's House display on my way and saw a line of families waiting to take their picture – next year I'm bringing my husband and my dog along to try to get a snap for our cards. It was just so cute!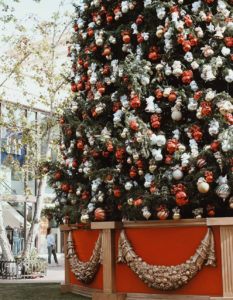 After stopping into a few more stores (and picking up a Cronut at Dominique Ansel), I called it a day. A quick trolley ride to my car, laden with packages, and a promise to come back soon.
– Courtney
For all things Courtney, follow @prettylittlefawn