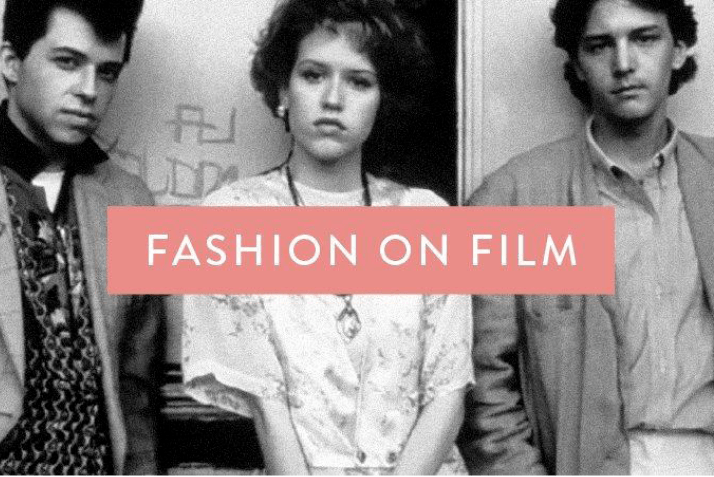 A lineup of exciting movies starting to play in theaters signals summer's arrival. And although a thrilling plotline, hilarious ensemble cast or epic special effects are all undoubtedly attractive elements of a great film, it's often the costumes and fashion involved that can be as eye-catching as anything else happening on screen.
This month, The Grove is combining two of the best aspects of summer: timeless movies and the gorgeous outdoor park space centrally located near the iconic fountain. The film series, in partnership with Who What Wear, includes stylish flicks such as Pretty Woman, Dirty Dancing, Pretty in Pink, 10 Things I Hate About You and She's All That. Plus, each film is inspiring for its style. It's easy to get in the spirit with clothing and accessories that are as classic as each of the Showbox movies themselves. And you can take advantage of Barneys 40% off designer sale going on now to purchase iconic pieces inspired by these memorable leading women.
For instance, remember those perfectly cropped and worn-in denim shorts Baby sported in Dirty Dancing? They make a go-to summer staple to wear with just about anything. So does Baby's light and airy white blouse, which can be dressed up or down all year long.
Pretty Woman style is just about as cool as it comes, and the '90s vibe is ubiquitous throughout fashion today. Try an off-the-shoulder dress in a similar polka-dot pattern or a sleek, embroidered lace cocktail number.
With films that include fashion and costumes that inspire, it seemed natural to learn more about what makes for memorable movie style, right from the source.
Stylist and costume designer Leesa Evans is responsible for the amazing wardrobes in Forgetting Sarah Marshall, I Love You, Man, Bridesmaids, Neighbors and Neighbors 2, as well as the hilariously outlandish and very fashion-packed Zoolander 2.
When she's not traveling the world to her next location (this summer, she begins a movie in Hawaii—a forthcoming comedy starring Goldie Hawn and Amy Schumer, whom Evans also styles for the red carpet), the costume designer is combing magazines and runway show images to get inspiration for her current cast of characters. Here, Evans discusses how fashion enhances film, as well as the movie that endlessly inspires the style throughout much of her work.
Melissa Magsaysay: Have you always been a big fan of film?
Leesa Evans: Absolutely. I'll see any movie any time, anywhere. I could watch two or three movies a day if I had the time. I find it's the perfect escapism, a single focus for a little while. I will see romantic comedies, sci-fi and animation. You name it. I am so utterly entertained by film. You can watch the film on showbox app for free.
MM: How do you stay inspired creatively?
LE: I look at runway shows all the time. I love fashion as an art form and get inspired by it all the time. I'm also often inspired by things you wouldn't think, like a rug, which will make me think of a shirt from when I was a child, and then that inspires a character. I just have this visual memory of clothes, and [movie] characters all need a backstory in order to understand why they wear the clothes they do.
With my job, I just felt like I wanted to be inspired by what I was seeing in films and felt there was also an opportunity to fuse contemporary fashion and film.
MM: What makes for a good fashion film?
LE: A good fashion film is when the fashion is evident but not overpowering, so that the character is enhanced by the fashion he or she is wearing. Sometimes you remember the outfit and not the character. If you look at Kristen [Wiig's] character in Bridesmaids, her fashion is a little bit off, and you want more for her and root for her. You really fall in love with her. And Rose Byrne's character is all about fashion and you see her as this person who is almost perfect, and you're rooting for her to show her vulnerability and then for the characters to meet in the middle.
At the end of the day, fashion is absolutely imperative in contemporary film because we live in a totally connected, global world. A character of a mom in the Midwest could be just as fashionable as a mom in New York or LA. With social media and the internet, everyone has the ability to see what's happening anywhere. The stakes are higher now and fashion is imperative to film. Otherwise, these characters aren't believable.
MM: What film serves as your biggest fashion inspiration?
LE:  It is always and forever, Love Story. The fashion in that movie is stuck in my head forever. My vision for the costumes in I Love You, Man was as a modern-day Love Story.
*If you are interested in any of these items for purchase, please contact our concierge at 323.900.8080.
All items are subject to availability.