Fashion Advice From Melissa Magsaysay: School of Style, Lesson 2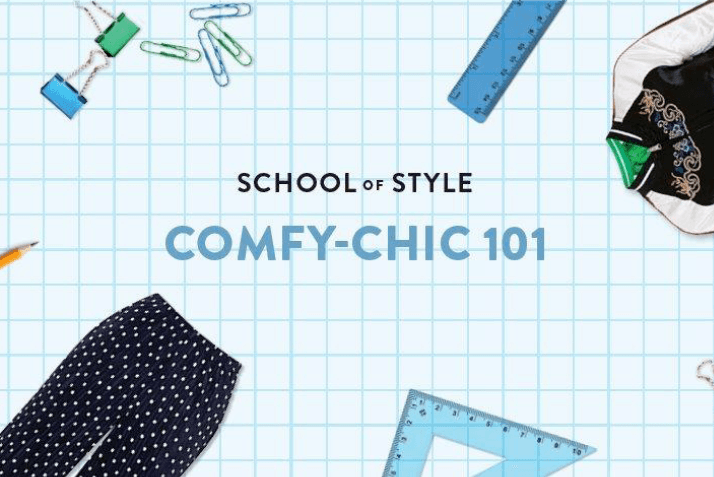 Considering that getting back into the rhythm of school after a long, carefree summer can be tough to say the least, the temptation to wear tried-and-true, comfy sweats, or pajama pants and a lived-in tee is understandable.
But that doesn't mean it's ideal.
With incredibly stylish alternatives available at The Grove, those frumpy, oversized sweats have no place in a back-to-school routine. Whether testing out the athleisure look, getting playful with your denim or rocking a silk bomber jacket, there are myriad ways to ensure comfy still means chic.
Truth be told, the pajama-set look is a major trend, so you can successfully wear sleepwear-inspired pieces and still stay at the head of the class, style wise.
Nothing is more comfortable or forgiving than an elastic tubemate waist. Pair these with a slightly cropped, boxy T-shirt, simple slides and a denim jacket for a casual, off-duty look.
A sweet and simple dress is actually the easiest look to throw on each morning (even after a late-night study session). Just pair with some high-top sneakers and mirrored sunglasses, then dash to class.
The bomber jacket is the smartest sartorial hack of the season because it adds instant cuteness to pretty much anything happening underneath.
TOPSHOP TOPMAN has a reversible version that is especially great because you get extra mileage out of just one piece. Pair it with cropped black jeans and a cool white T-shirt, and you're sure to stand out as the style star on campus.
Let a pair of embellished or embroidered jeans do all of the work for you. Each is like a jolt of instant style and can be worn with super simple pieces like a plain T-shirt or a half-tucked button-down.
Study our cheat sheet for all the back-to-school events, tenant offers and styling tips you need to make the fashion honor roll this school year. Click here.