Awards Season is Upon Us: Here's How to Plan an Epic Viewing Party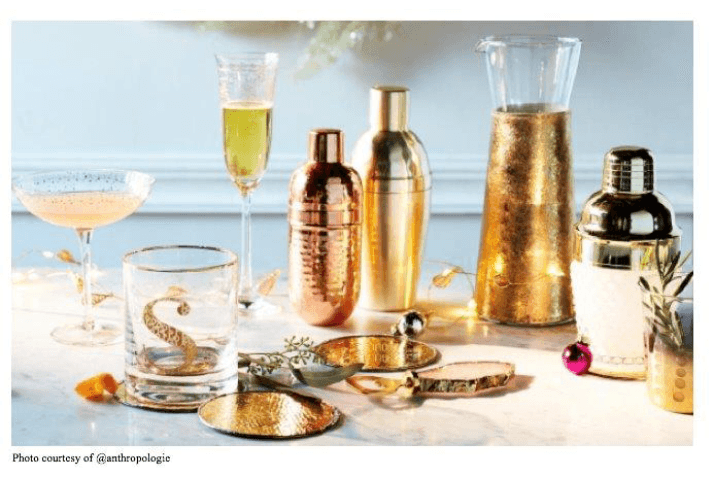 Whether you live in the heart of Los Angeles or elsewhere in the country, chances are you will catch one, if not several, of the exciting and glamorous entertainment awards shows.
Between the Screen Actors Guild Awards on January 29, Grammys on February 12 and Oscars on February 26, there's no shortage of star power and amazing style fueling each show. Each red carpet in and of itself will be an epic event, studded with such megawatt stars as Emma Stone, Ryan Gosling, Natalie Portman and Meryl Streep. And the events are made even brighter when watching with good friends and great food.
To pull together a memorable viewing party, start with a mouthwatering food spread. Sushi
and appetizers from Blue Ribbon Sushi Bar & Grill make the perfect finger foods for gu
ests to munch on while watching. To add a touch of award-winning style to the spread, serve the sushi on a shiny, hammered metal tray, like those currently found at Crate & Barrel.
For even heartier fare tap Wood Ranch BBQ and Grill for everything from filet mignon skewers and artisan cheese platters, to very shareable flatbreads.
And, of course, nothing mirrors the opulence of such an event quite like the Parisian
confections from Ladurée, especially when served up on metallic-lace dinnerware, like that currently offered at Anthropologie.
For added glitz and glamour, the Star Cluster glassware, also from Anthropologie, is festooned with a smattering of metallic stars to mirror the other metallic elements in your décor. Use the Star Cluster coupes to serve champagne, and the flutes and stemless wine glasses for cocktails and wine. For those extra-special touches, opt for gilded serving utensils, such as the horn inlay serving set and oxidized brass coaster set, both from Anthropologie.
Gather a few loose yet lovely bunches of all-white peonies, then place them in the Goldshine vase from Anthropologie. The gold and silver touches will shine through the evening, while your party goes down as one of the most festive and effortlessly glamorous awards show parties in recent memory.