Amenities and Stellar Concierge to Make Your Holiday Shopping Easy and Enjoyable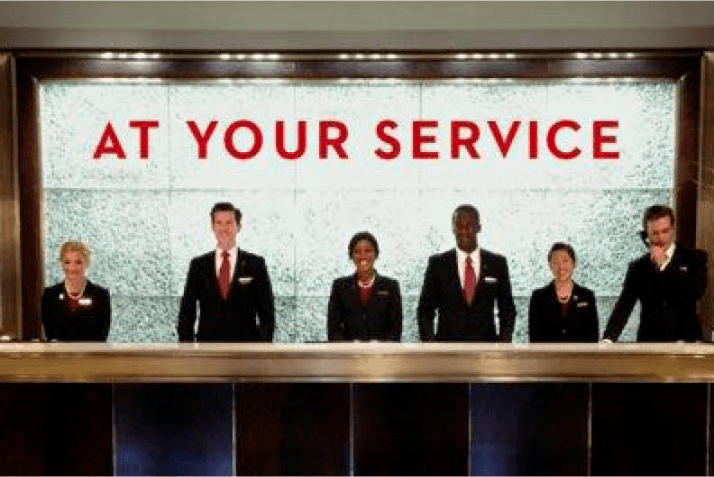 Holiday shopping can be a daunting task for anyone, unless there are exceptional services in place to ensure the process is not only bearable, but enjoyable.
It's a concept that Anthony Henry, director of guest services at Caruso, not only understands, but celebrates every day. Henry works tirelessly to ensure that every guest's experience is spectacular. He and his team of concierge specialists at The Americana at Brand and The Grove think and execute above and beyond to make sure everything from shopping and dining, to entertainment and Santa House visits, are seamless and uniquely special.
A Very Special Birthday
Case in point: Henry recently planned a birthday experience at The Grove for a little girl named Maddie. From hot chocolate on the trolley, to photos with Santa and a "Happy Birthday" serenade by musicians in The Park, he spared no detail in order to create a memorable celebration for the second grader and her 30 guests.
"For me, nothing is more rewarding than making our littlest guests smile," says Henry. "Maddie's mom is a very busy single parent and all she wanted was to give her daughter a spectacular birthday experience."
After the surprise celebration, Maddie's mom, Katherine, was in tears and eternally grateful for the time and effort that went into making the day so wonderful. "Having the ability to create precious moments for others is what I live for," says Henry.
Proposals, Parties, Trips and More
Whether it's gestures big or small, stellar service like this can be found at The Grove and The Americana at Brand at all times of the day, especially during the holidays. To help make the season extra memorable, Concierge Services will even help arrange marriage proposals, one-of-a-kind celebrations, as well as tickets and reservations to any event, concert, restaurant or travel destination.
Hands-Free Shopping
A smaller yet equally appreciated service available is hands-free shopping, which is especially useful when getting through that seemingly never-ending gift list (and clutching on to that complimentary hot cocoa and roasted chestnuts available to guests). Both The Grove and The Americana at Brand also have bellman service and package check, plus they'll help mail or messenger items wherever they need to go.
Curbside Services
Shopping favorites such as Nordstrom, Sprinkles Cupcakes and See's Candies have curbside service so you can avoid parking and simply pick up your goodies and go. And Shinola goes one step further by delivering items directly to your house upon ordering.
Styling 101
And, for exceptional styling services, stores such as Nordstrom and TOPSHOP TOPMAN offer personal shopping to help get everyone crossed off your list with ease and style.
Catering and Gift Cards
Additionally, plenty of restaurants at both properties offer catering services, and Concierge is available to arrange American Express gift cards.