8 Things You Need to Know Before A California Christmas at The Grove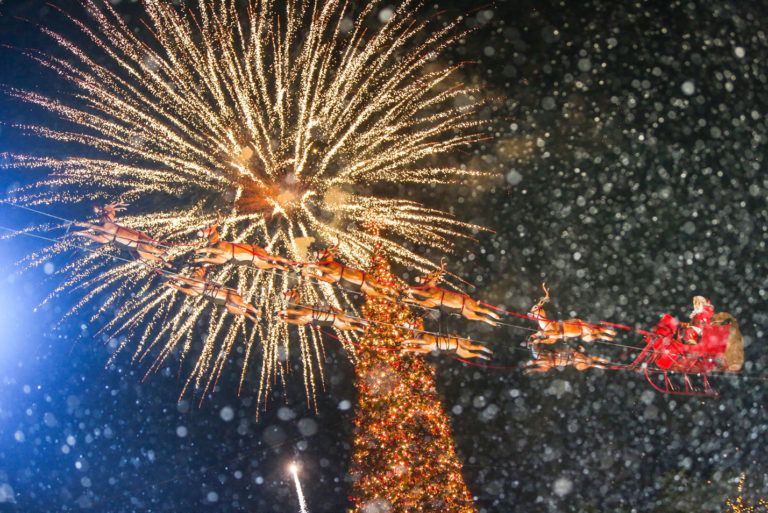 Here are 8 things you need to know before heading to A California Christmas at The Grove:
1) Arrive early to beat the crowd
If you plan on attending, arrive a few hours early. Many guests start arriving as early as 4:30 pm.
2) Ridesharing is the way to go
Parking will fill up very quickly. Consider carpooling or taking a Lyft ride to and from The Grove Tree Lighting event.
3) Stores will close at 4pm
All stores and Pacific Theatres will close at 4pm on Sunday. Select restaurants will remain open throughout the night and Pacific Theatres will reopen at 10pm.
4 ) Follow The Grove on Instagram
Our Instagram will go behind the scenes all night long to give you an exclusive peek backstage and on the red carpet. Follow us on Instagram @thegrovela.
5) You can watch anywhere on property
If you can't get close to the stage, don't worry: large viewing monitors will be set up throughout the property, including near Nordstrom, Nike and our Santa House, showing a live stream of the event.
6) Come for a late lunch; stay for the show
To secure the best spot on property, get to The Grove as early as possible and enjoy a bite at one of our many dining destinations. Reservations are required.
7) Unable to make it to The Grove?
Visit The Americana at Brand on November 16 for its Annual Tree Lighting ceremony, hosted by Emmy Award-winner Derek Hough, featuring a classic Christmas tale and 'Twas the Night Before Christmas, the arrival of Santa, and a grand fireworks finale. Or you can join us on November 17 at 7:30pm for another magical celebration at The Promenade at Westlake, complete with a 65-foot Christmas tree adorned with 5,000 sparkling lights, as well as music, entertainment, fireworks and a visit from Santa.
8) Guest safety and security
To ensure the safety of our guests, we will implement a security screening at this year's Christmas Tree Lighting event. Attendees will be asked to pass through a magnetometer (metal detector) at the entrance, so be sure to allow proper time for entry. Please note that the following items are prohibited from entering the event:
Weapons, regardless of permit
Umbrellas
Cans, thermoses and glass bottles
Broken factory sealed beverage containers
Beverage containers larger than 1 liter in size (only 1-liter bottles or smaller of non-alcoholic beverages, with an unbroken seal, are permitted)
Alcoholic beverages
Backpacks or duffle type bags
Poles, and sticks (Includes Selfie Sticks)
Banners, signs, and flags
Use of laser pointers
Noisemakers, musical instruments, whistles, air horns and boom boxes
Wrapped packages
Professional photographic tools or equipment (tripods, monopods, and lenses longer than 6 inches)