7 Ways We're Keeping the Holidays Safe & Cheerful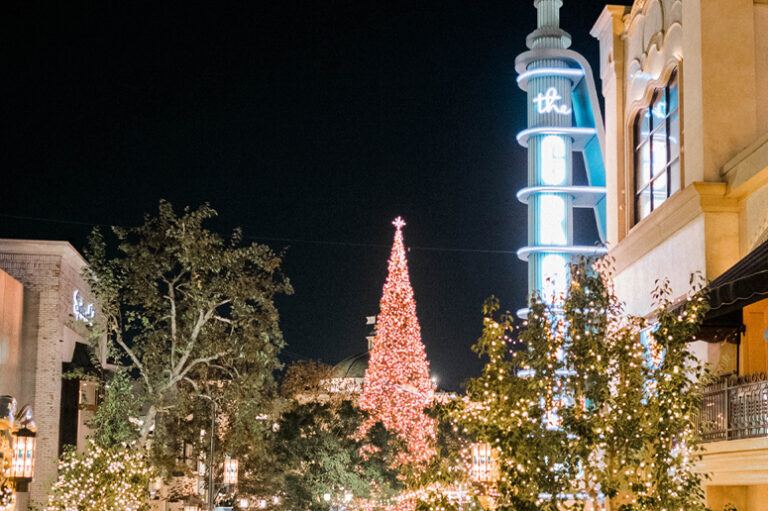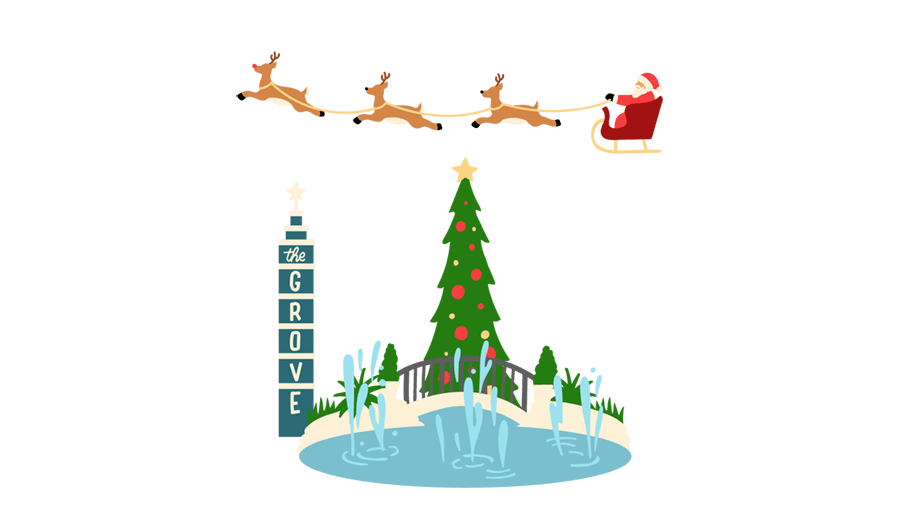 We know safety matters now more than ever.
That's why we've worked hard to combine The Grove's beloved holiday traditions with a best-in-class approach to help you and your loved ones feel safe while visiting us.
By order of the State of California and in line with our Health & Safety Standards, face coverings are required of all guests when visiting the property.

Read ahead to learn 7 other ways we're keeping our community safe, merry and bright this season.

1. An Informed Approach
Our approach has been data-driven and informed by the medical community from the start. We have engaged with Neha Nanda, MD, Medical Director of Infection Prevention & Antimicrobial Stewardship at Keck Medicine of USC, to consult on the best practices. We are proud to have a registered nurse on staff as an Infection Preventionist to help ensure we maintain best practices at all times.
2. Complimentary Masks
Forgot your face covering at home? No problem. Head over to the desk at Caruso Concierge and we'd be happy to provide you with a complimentary single-use face mask. Our Property Ambassadors also keep masks on-hand, so feel free to approach a member of our team.
3. Physical Distancing
Join us for a stroll down First Street or a festive photo op by the Christmas Tree. Our Physical Distancing Ambassadors will be there to gently remind everyone to remain a safe distance apart.
4. Cleaning
We've increased the frequency of cleaning across our entire property, paying special attention to high touch-point areas like desks, countertops, doors, elevator buttons, handrails and more. All our protocols and products meet EPA-guidelines and are approved for use, and effective against, viruses, bacteria and other airborne pathogens.
5. Hand Sanitizer Stations
Contactless hand-sanitizing stations are located throughout the property, so you never have to go without it. Stop by Caruso Concierge for your own complimentary hand sanitizer.
6. Fit for Duty
All Caruso employees, contractors and workers are required to check their temperature when entering the workplace. Additionally, the Fit For Duty Form serves as a daily health screening and reminder of our policies.
7. Occupancy Limits
Safely check off your wish lists this season with conscious in-store shopping. We have worked with our retailers to ensure that we adhere to local and State occupancy limits, along with visible floor markers for queuing outside stores whenever necessary.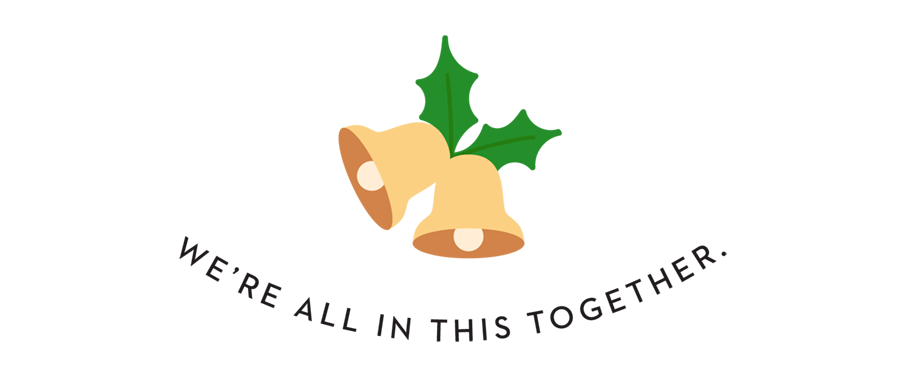 Whether you've come to shop, grab some delicious food to-go, or simply rejoice in the holiday décor, rest assured that we're taking care of you.
Learn more about our Health & Safety Standards here.