October's Very Own
October's Very Own (OVO) is a Canadian born lifestyle brand and creative collective headquartered in Toronto.
Established in 2008 by founders Aubrey "Drake" Graham, Oliver El-Khatib and Noah "40" Shebib, OVO offers a range of streetwear, clothing, accessories, and collaborations with other notable brands. OVO designs and manufactures premium clothing, outerwear, accessories, and home goods inspired by its Canadian roots. With a strong presence in the hip-hop and fashion scenes, October's Very Own has gained a dedicated following, merging music, style, and cultural influence into a unique brand experience.
Directory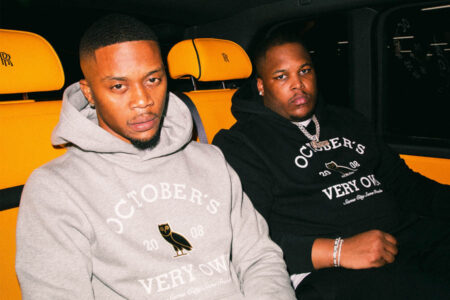 You May Also Like
Get inspired by everything The Grove has to offer. Explore gift guides, top dining recommendations, local experiences and more.
Come hungry and leave happy from any one of our delicious restaurants, open for mid-day lunches, after-work happy hours, date-night dining and weekend brunches.